The OLD NORTH
The Old North  "Hatzafon Hayashan"  is the name of an area in Tel Aviv that was built in the 1930s and 1940s north of the historic city center. At the time the area was simply called the north of the city, and the name "Old North" was instituted to distinguish it from the "New North," which was built after the establishment of the state.
The area is bounded by the Yarkon Park to the north, Arlosoroff Street to the south, the Mediterranean to the west, and Ibn Gvirol Street to the east. Despite the density of construction, which explains the paucity of parking in the area, there are fewer restaurants, bars, cafés, offices, and cultural centers than in the Lev Ha'ir area, and, therefore, it is considered a less bustling area.
The Old North has several important sites: Yarkon Park — with its broad lawns, playgrounds, sports facilities, bicycle paths, and the Yarkon River — which is the city's green lung; the Basel Compound, in the center of which is the public-commercial area surrounding Bonei Ha'ir Square, with cafés, bakeries, restaurants, and unique design shops; and Tel Aviv Port, which in recent years has become one of the largest cultural and entertainment centers in the country.
Other main streets in the Old North are Sokolov, Nordau Boulevard, Jabotinsky, north Dizengoff, and north Ben Yehuda.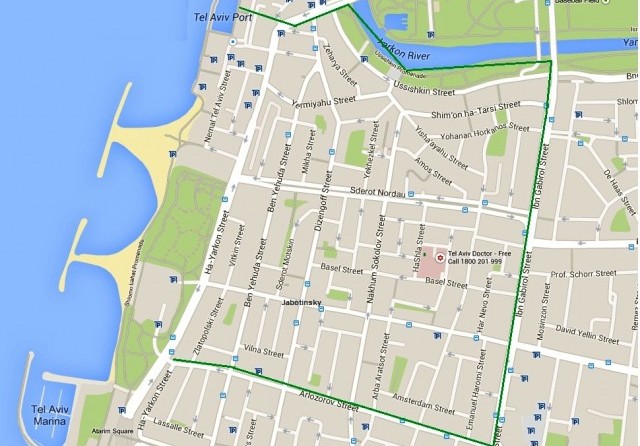 Google+