BAVLI
Bavli is a neighborhood in Tel Aviv's New North, south of the Yarkon River. It is bounded by Namir Road to the west, the Yarkon Park to the north, the Ayalon Highway to the east, and Hahalacha Road to the south. The neighborhood is named after the Babylonian Talmud, and many of its street names derive from the literature of the Sages.
The main street leading to the neighborhood from Namir Road is Harav Herzog, on which the local commercial center is located. The neighborhood is characterized both by "tenement-style" public housing and by four-story residential buildings in which the apartments have two to four rooms, with an elevator and parking. There are also of eight- and fifteen-story buildings.
The presence of a school, preschools, a well-baby clinic, a commercial center, a country club, and the Yarkon Park attracts mainly families to the neighborhood. The absence of cafés, restaurants, bars, and other places of entertainment give the neighborhood a peaceful and somewhat drowsy character.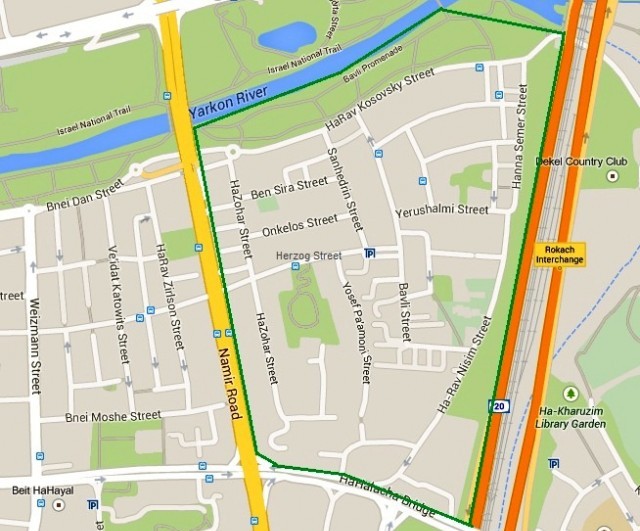 Google+