Lev Ha'ir
Lev Ha'Ir as its name suggests, in what was the center of the city in its early years. Its boundaries are King George Street to the northwest, Begin Road and Carlebach Street to the east, Ben-Zion Boulevard and Marmorek to the north, Allenby to the southwest, and the southern part of Rothschild Boulevard to the south. The area is characterized by "International Style" and "Eclectic Style" residential buildings and, in recent years, there has been a clear trend toward the preservation, restoration, and renovation of these buildings, as well as the construction of new projects.
Lev Ha'ir is characterized by high-density construction and constant hubbub, but this is compensated for by the accessibility — of cafés, shops, bars, and cultural centers, that are within two minutes' walk at most.
The neighborhood's main thoroughfare is Rothschild Boulevard. This is one of the most important streets in the city and the best known and most important of Tel Aviv boulevards. It has played a central role in the urban development of the city, and houses many important sites. The boulevard was and remains a cultural center of Tel Aviv and is also part of the financial heart of Israel, being one of the main streets in the biggest and most important commercial center in the country.
Other prominent streets in the area are Sheinkin, with its cafés and clothing shops, and Mazeh, Nahmani, Melchett, Ehad Ha'am, Balfour, and Yehuda Halevi.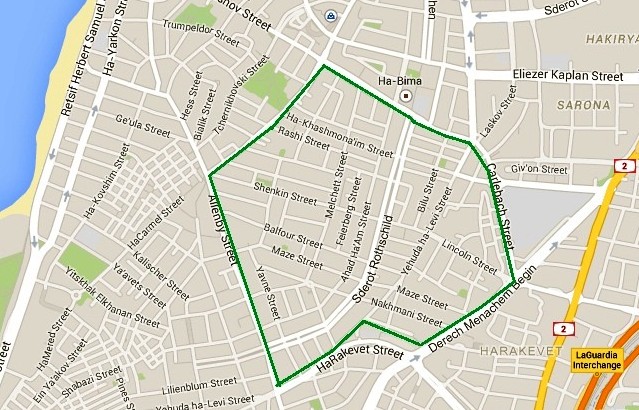 Google+