JAFFA
In recent years Jaffa Israel has seen unprecedented municipal investment, amounting to more than NIS 1 billion (according to Tel Aviv-Jaffa municipality), in a variety of development projects, which include transforming the Jaffa slope leading down to the sea in the west into a large park; the rehabilitation of Jaffa Port, which today is a center of art, commerce, tourism, and culinary delights; infrastructure development in the Flea Market; the renovation of Yerushalayim Boulevard; and the development of the Noga compound at the boulevard's northern end. All these have increased the demand for real estate in the area and have attracted many developers who have built and are building a variety of projects, including boutique hotels.
Most of the above projects are being developed in the Ajami, Jaffa Port, and Old Jaffa areas; the Flea Market; and north Jaffa (the Noga compound, the American Colony). Jaffa has both cultural life (including the Gesher Theater, Mayumana House, Hasimta Theater, the "Na Laga'at" Center, and art galleries), and rich and lively entertainment.
Yerushalayim Boulevard, the main street that that traverses Jaffa, was upgraded a few years ago and stretches from the southern end of the sea-side promenade of Tel Aviv to Bat Yam. Other main streets are Yefet, Kedem, Yehuda Hayamit, and Yehuda Mairaguza.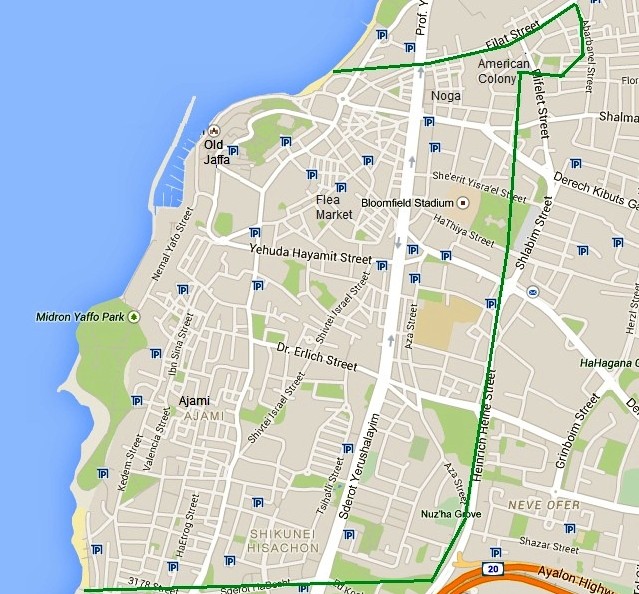 Google+